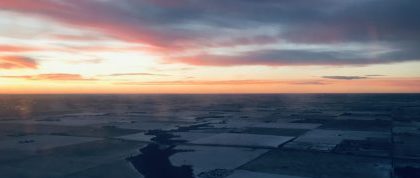 Words matters: I have to OR I get to?
I had to get up at 4:50am to get on a 6:50am flight. I tend to resist commitments that necessitate setting my alarm before 5am. However, it was my choice and I opted for a night at home rather than a late flight the night before.
James Clear in Atomic Habits notes the different perspectives we adopt when we say "I have to" versus "I get to". It fits for me with this travel. While my first thought is "I had to get up at 4:50am", a more helpful and accurate view would be to acknowledge that I was able to get up very early to catch my flight and to make it to my destination early in the day.
With the early flight, I had a leisurely evening at home the night before, I had no traffic driving to the airport and I had a lighter suitcase with one less day away. There was also a beautiful morning sky to enjoy on the plane. Words do matter – "I get to" sets an entirely different tone for my day.